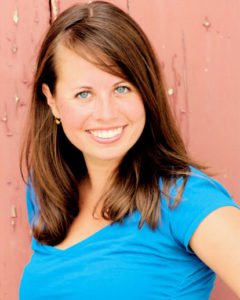 An engaging and dynamic music educator, Dr. Danielle Sirek has been teaching music at all levels for over 15 years. Her diverse international experience as a teacher, singer, and researcher has taken her across Canada, the United Kingdom, and Grenada, West Indies. She sings professionally with the JUNO-nominated Canadian Chamber Choir; and locally with the Windsor Classic Chorale. Danielle is also a coordinator for the Windsor Choral Festival, an annual Festival that brings together over 300 Windsor-Essex singers every year to participate in choral singing.
As a choral conductor and elementary music educator, one of Danielle's main areas of interest is vocal pedagogy for the young singer. She has been engaged in vocal pedagogy and choral clinics for youth and adult singers across Canada and beyond. Danielle believes in the capacity of the arts to build and strengthen community, and is actively engaged in arts in/as activism and arts education for social justice projects as a singer, teacher, and scholar.
Danielle holds an Honours Bachelor of Music in Voice from Wilfrid Laurier University and a Master of Music in Music Education from the University of Toronto. She received her PhD from the Royal Northern College of Music (UK). She currently teaches in the Faculty of Education and School of Creative Arts at the University of Windsor. To learn more about her, please visit her website: www.daniellesirek.com.